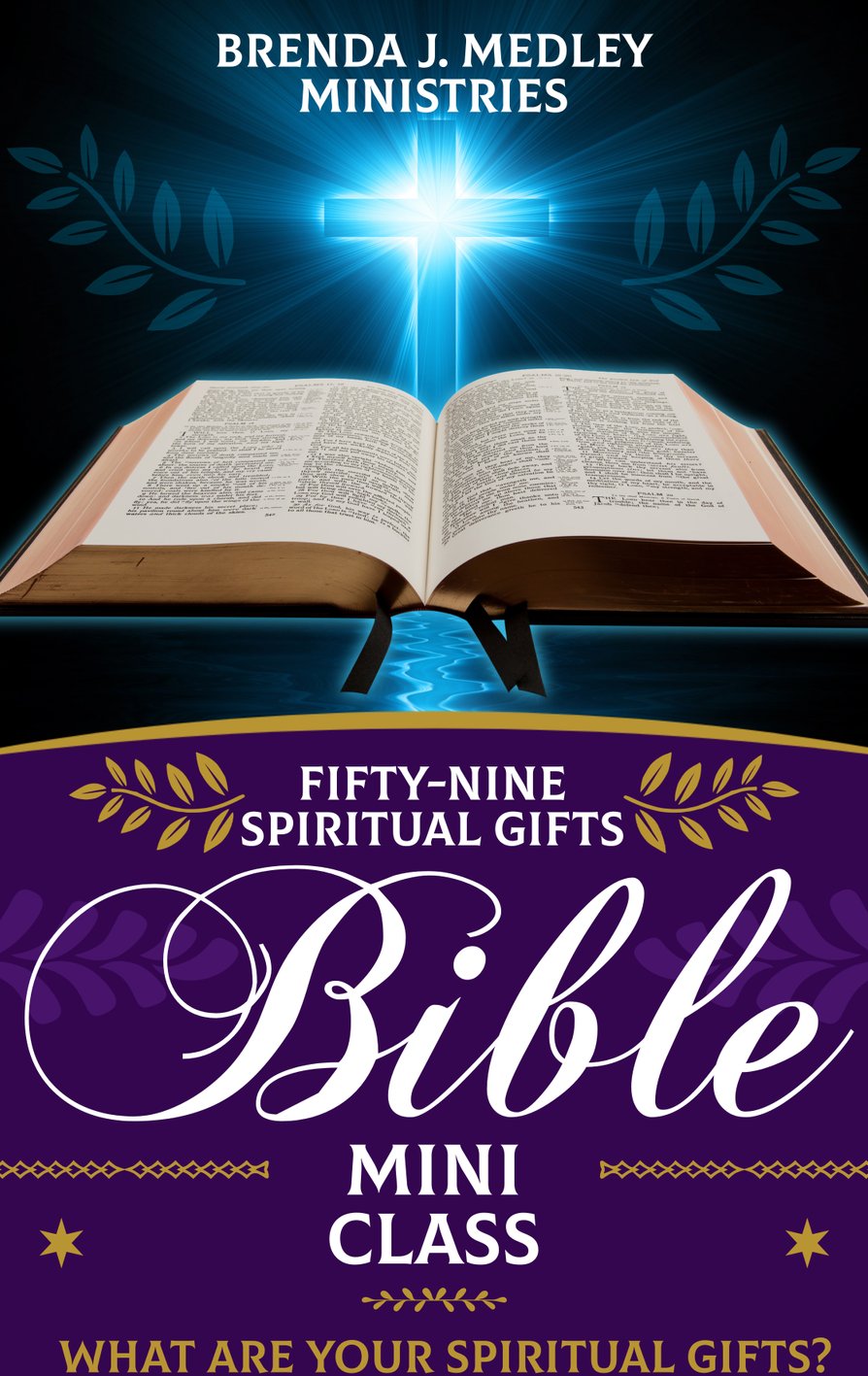 Fifty-Nine Spiritual Gifts
Please click below to download a FREE copy of the
59 Spiritual Gifts
/upload/49008/documents/7709E3402255EF17.pdf
Information on the Mini Class Below
There are Fifty-Nine Spiritual Gifts found in God's Word. In this mini-class you will identify how many Spiritual Gifts are yours. God gave you Spiritual Gifts to fulfill the calling He has upon your life. Therefore, it is important for you to identify your Spiritual Gifts that are connected to your calling.
This mini lesson prepares you to go deeper into Spiritual Giftings from identifying your Spiritual Gifts, Developing your Spiritual Gift and Utilizing them. You will find quizzes and you have the opportunity to have your questions and comments answered.
There is valuable information on the Mind Gifts, the Power Gifts and the Oral or the Gifts of Inspiration and how they are used that prepares you for the premier class entitled, "DO YOU KNOW WHAT YOUR SPIRITUAL GIFTS"?
The cost of this class is $100.00. You may divide your payments in half (2 payments at $55.00 each). To register for the class, click here.