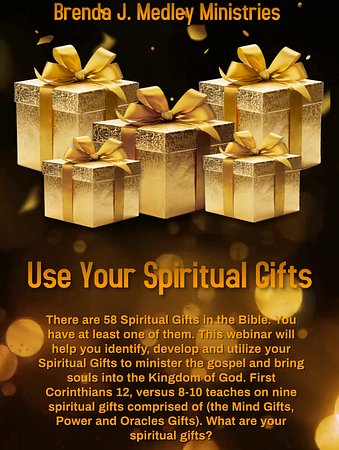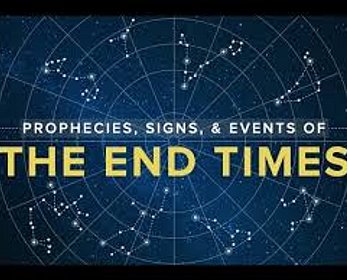 This thorough study on the Book of Revelation is divided into three sections. If you have never understood the Book of Revelation, you will be blessed to leave with insight, understanding and excitement as you learn God's plan for the church, world, and His people; Daniel's 70 weeks of trouble which started approximately 445 BC. You will be captivated by visions of God, Jesus, the angels and Heaven, hell and the lake of fire. You will be amazed how scriptures in the Book of Revelations are verified, and prophesied by many of the Old Testament prophets such as Daniel, Zechariah, Isaiah, Joel, and many more. Learn about the first and last three and one-half years of the tribulation period, the antichrist, the false prophet and his 666 mark of the beast, the Battle of Armageddon, the Millennium Reign, and eternity.
END-TIMES, THE BOOK OF REVELATION REVEALED
This eight-week teaching covers nine Spiritual Gifts recorded in 1 Corthinans 12:8-10. It is designed to help you identify, develop and utilize your spiritual gifts regardless of whether you are a novice, or experienced.
You will gain a better understanding of how the Gifts of the Holy Spirit operates, the diversities and administrations. Most importantly, you will learn minister in your spiritual gifts and callings fearlessly and effectively to win souls to the Kingdom of God. For more information click on the "Learn More" botton below.
IDENTIFY, DEVELOP AND UTILIZE YOUR SPIRITUAL Gift
Coming Soon