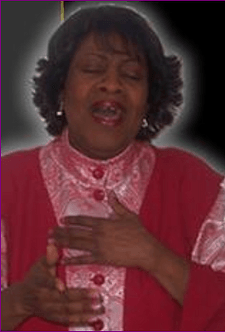 Weekley Prophetic Word
What Do You Believe?
We are living in a time when almost everything in life is transitional and it makes it difficult to know what to believe. We can no longer believe what we hear because much of what we hear is either erroneous, someone's ideology designed for their own economic or political advantages, or simply deliberate deception because, well some people enjoy deceiving others. Even some churches use God's Word to manipulate and deceive; that is why you must study and know God for yourself so that you can discern truth from error. It was once believed that "what you see is what you get." Remember that? Well, today that is not true either. There are ingenuous, premeditated and calculated people, skilled in creating fabrications. Hum, sounds like the description of satan in John 10:10 that teaches that the 'enemy comes only to steal, kill and destroy.' That is his job and he is very proficient, relentless and he enjoys deceiving God's beloved creation, you and me. In that same scripture John 10:10, Jesus declares, 'but I have come to give them life, and that they might have it more abundantly.'
How many of us "believe" that we are walking in abundant life? You can have abundant life if you believe on the 'only One' that can provide you with it, Jesus Christ. Hebrews 11:6 says, 'without faith it is impossible to please God, because anyone who comes to Him "must believe that He exists and that He rewards those who earnestly seek Him.'"
During these times of transition, we really need the Lord's abundant life. So, what exactly is abundant life. It's more than waiting until after we have passed this life into eternity and living with God forever, if we have repented, accepted Jesus Christ as Lord and Savior, etc. You can have abundant life right now . . . right in the midst of COVID. For too long we have been taught that abundant life is limited to riches, money, houses, lands and whatever else satisfies our flesh, and believed it. Many rich people have learned that money brings temporary happiness. But it does not buy health, love, peace, joy or contentment among other things. You receive true happiness in Christ through His Spirit and it is eternal. Galatians 5:22-23 says, "But the fruit (attributes) of the Spirit is love, joy peace, forbearance, kindness goodness faithfulness, gentleness and self-control." When the Holy Spirit lives in us and produces these attributes, we will have the "abundant life" that the Bible talks about. It first starts with what you believe.
Everything is transitional, uncertain and man's truth is not necessarily God's truth. However, we can trust God. He is trustworthy, all-knowing, and sovereign. Since He created everything and gave life to all, He still controls everything, He has the last say. Focus on trusting God, believing that whatever happens in life, He is with you and He is still in control. Trust in His love and judgement even when what He does is not what you want. Know that He is God and that His thoughts for you are thoughts of good to bring you into His perfect will. This season of transition is a time of testing what you really believe. Perhaps, it is time to redirect your focus and stand once again on the Rock, Christ Jesus.
I Love you all and God bless.
Brenda J. Medley